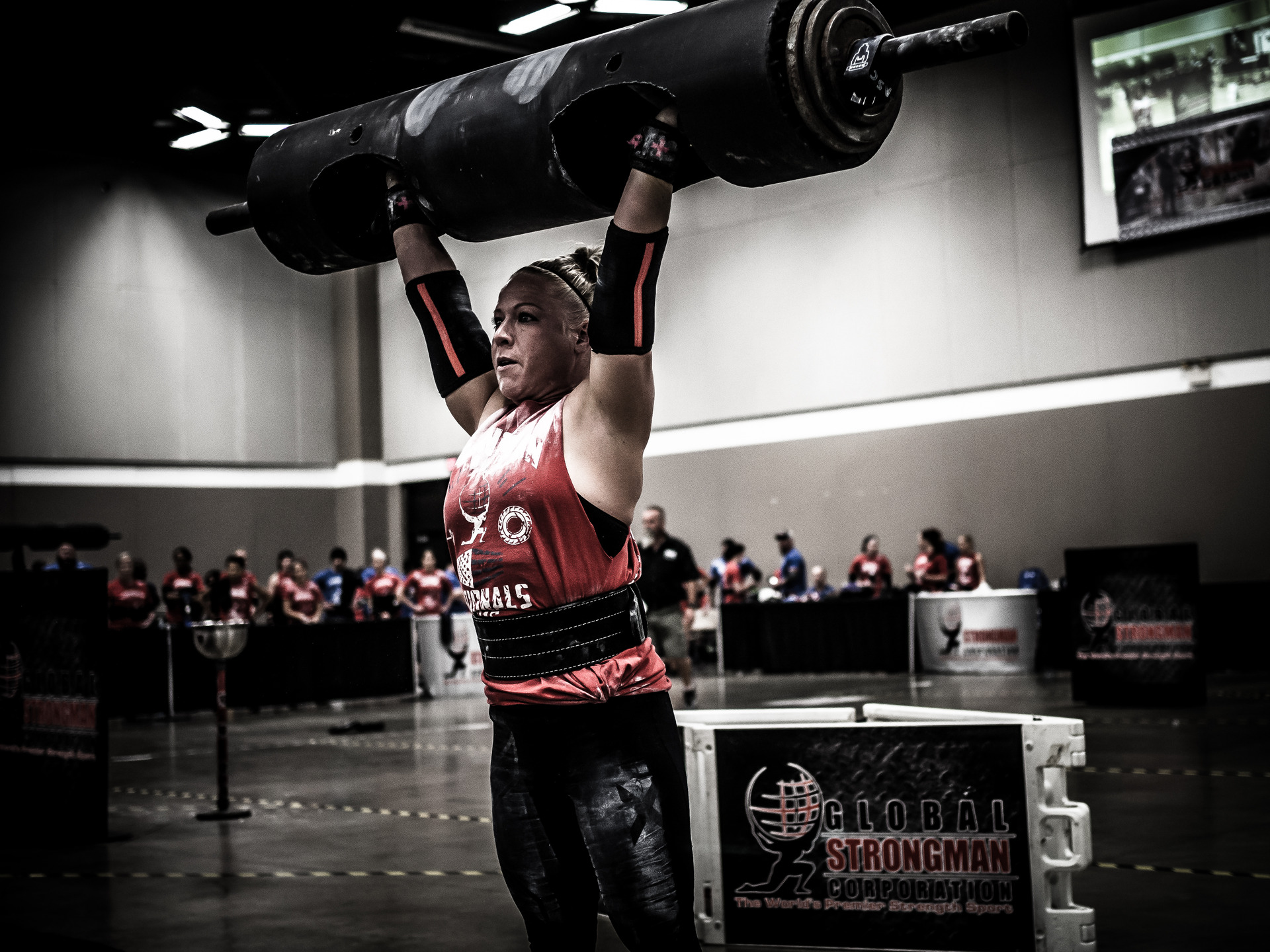 I sat down for a few minutes with last year's 120lb National's Champion, Rachel Pyron, who successfully defended her title in Quad Cities in 2015. A living contradiction to the misconceptions about the sport, proving not everyone who competes in Strongman is physically massive. This woman is packed, carrying maximum muscle on a smaller frame. Stronger than the average gym bro and half his size, Rachel looks to keep charging forward in an ever growing sport.
MG: What are your basic stats?
RP: I'm four foot eleven and less than 125 pounds. I live in Boise, Idaho and work for Bodybuilding.com in International Compliance. Essentially, I work to transition product labels to being compliant with different country's standards.
MG: Where do you train?
RP: I do some workouts at the corporate gym we have but I do most of my training at Verdant Crossfit: http://verdantcrossfit.com/. I don't have a coach so I train myself. I have a few friends that help me out when I need it. I've been training Strongman for about three and half years. When I started I was lucky enough to get the basics from two of the sport's greats, Jon Anderson and Clint Darden and Swede Burns last spring for off season help.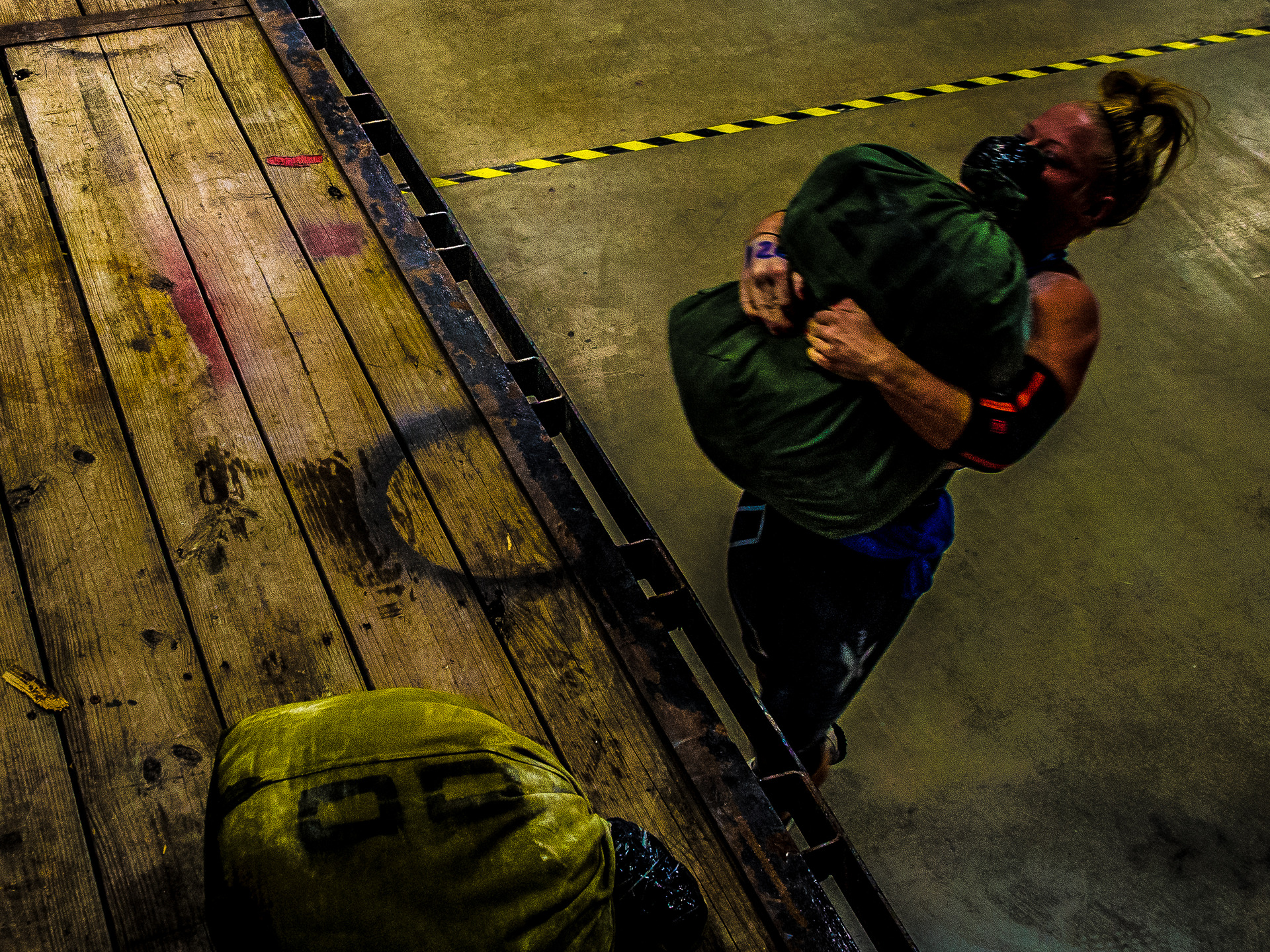 MG: What did you do prior to that?
RP: I played softball and ran a bit; even a marathon until I got a stress fracture. Then I took up bodybuilding and went Pro in the NGA. When I found Strongman I decided to devote my time to that.
MG: At Quad cities this year you won the push pull medley, even though you were outweighed by twenty pounds. How is that event for you normally?
RP: I'm naturally good at pressing. I don't have an Olympic Lifting background and I am going to work on adding that in. My heaviest circus dumbbell is 95 pounds, so this weight was light for me. I knew what I wanted to do so I just went after it.
MG: Being a good presser, how is your deadlift?
RP: That is a harder lift for me. My best conventional pull has been 335lbs and that was a while back. I would like to really work on getting that up a bit. You really need to be well rounded in the sport these days and I want to eliminate that as a weak spot.
MG: What sacrifices has this sport required of you?
RP: The biggest thing is actually time and finances. I've been relatively injury free but I plan most of my vacation time around contests. While that's not a huge issue, I think I'm due for a regular vacation.
MG: That being said what's next?
RP: The Arnold. I want to make Day 2 this year. Women from all over the world compete and it is a great experience. I feel comfortable with competing in 2016 after being there this year and in 2014. The competition is intense, and you can't afford any mistakes, I'm really looking forward to seeing everyone at the top of their game. In the future I was thinking about promoting a contest, mostly for women, to show them they are stronger than they think and to help grow the sport, especially in the North West.
Look for Rachel to make an impact at the 2016 World Championships In Columbus, Ohio at the Arnold Classic March 3-6. You can check out a video of her Nationals performance here: