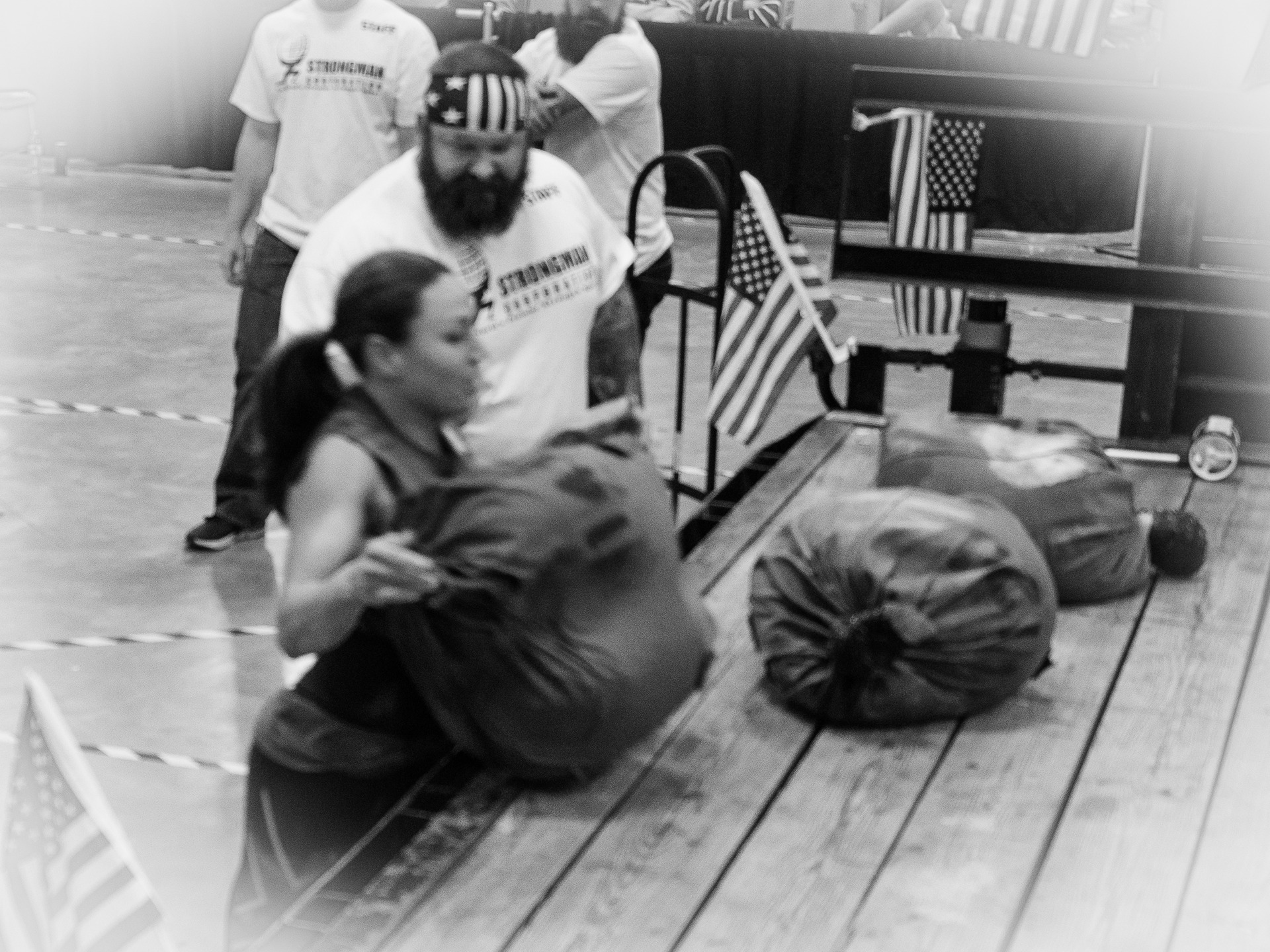 By now you've probably read ten other write-ups from Nationals. If you want a play-by-play on how I felt during and how I did on every event, you won't find that here. The score sheets are out there; you'll find that information there if you want it. This write up will tell you a different story of my Nationals experience. To fully understand it I have to take this story back a year.
Right after Nationals last year I started a new job after being laid off for six months. It was a perfect fit. A perfect fit that: was 62 miles from home each way. That afforded me to opportunity to pursue my MBA at no cost. That kept me beyond busy from the time I arrived, till the time I left every day. Running around like my hair is on fire is the norm. I typically spend 9 hours at work, 2.5 hours in the car, and 2-3 hours of homework a day. Approximately 14 hours before including running New England Women of Strength, before meal prep. Or sleep. Or training.
I was freaking tired. And not getting any younger.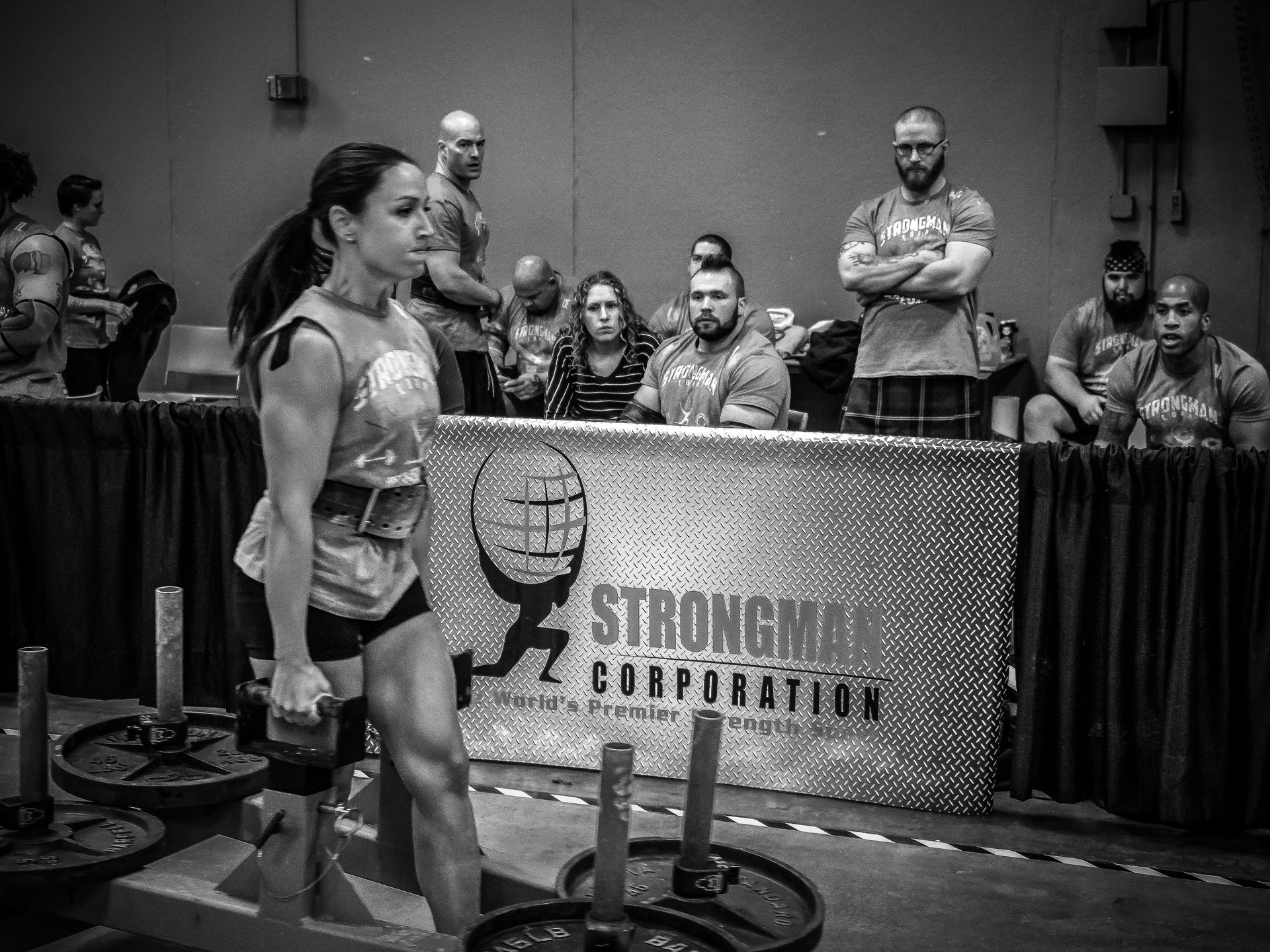 Often my event training days would be spent training with athletes ten years my junior. Watching them, compounded with the weekday struggle, I felt like I just couldn't keep up anymore and often thought to myself, "is it time to retire?" I thought about this almost weekly for the last year.
My road to Nationals this year was one paved with thoughts that it might be my last year I could compete at this level. If it was going to my last, I might as well go out with a bang. In the months leading up to the contest I was becoming increasingly pleased with my progress and how competitive I may be.
Then 5 weeks out from Nationals, I tried to rush a heavy squat set. I heard a pop in the back of my left leg and I buckled under 200 pounds. I knew the likelihood it was a tear was high. I cried in the hospital room as I thought about being unable to go to Nationals; possibly my last big competition. The doctor said it was a partially torn adductor, and when I asked if I would be able to compete in five weeks he must have thought I was a special type of stupid.
After a couple days on crutches I could walk on my own. I couldn't put my own damn shoe on, but I could walk! Either I'm stubborn or stupid, but at this moment I decided to continue to train for Nationals. I couldn't squat down whatsoever, but hey there was no real deadlift this year! I could do this.
Time passed quickly. The farmers pick was painful and the sandbag medley I had to avoid almost all together. I was able to practice that event fully only twice before competition. Despite the rest of my events being fairly on par with my training partners, I couldn't help but feeling like I was going into Nationals completely
winging it.
Finally arriving in Iowa was so much more to me that just the competition itself. So much of what I love about the sport is the community. Spending four days with over 200 strongman athletes is like coming home to the mother ship. Everyone there understands why you want to pull trucks and pick up a car. We might live 1,000 miles away from each other, and live completely different day-to-day lives, but everyone in that arena understands you in a special way that most other people do not. This feeling, this joy of being present with this group of people is something I'll never be able to put words to.
My performance over the two days was "fine". Like so many have said in their posts, I need to get faster. The polished floor downright frightened me. My giant dumbbell was not what I hoped for (if you want to learn how to NOT commit to a lift, please watch my video). But my most glorious moment was getting one rep on the log. Yes, one felt glorious! 14 competitors out of 37 in my division failed it. I'll take this as a victory.
I ended up coming in 4th by one point. But to my complete shock, this qualified me for the Arnold. What I thought might be the end of strongman for me was propelling me forward. This invitation was a gift. It's an opportunity for me to be the prepared athlete that I had wanted to be this past weekend. It's an opportunity to share a stage with some of the strongest people in the world. I'm honored and promise to make the most of this journey ahead.
Upon my return home, while having lunch with a friend the day he asked me, "after the Arnold, is that it for you?" I smirked and said, "I dunno, what the hell else would I do?"
Gina's competitive strongman career began in 2010, and instantly fell in love with the sport and the strongman community. In 2014, she placed 5th at Nationals and 4th this year the <120lb lightweight class. Gina is also the co-founder of New England Women of Strength (N.E.W.S.), a community organization created in 2012 to share knowledge and build a pathway for women into the sport of strongman. She looks forward to competing at the Arnold in March and continuing to introduce women to strongman.
Learn more about N.E.W.S. on their Facebook, Instagram and Twitter
Follow Gina on Instagram and Facebook